250i v2 Integrated Amplifier
MOON is delighted to announce a new version of its bestselling 250i integrated amplifier. It features an upgraded circuit design, a new shield for the power supply and, for the first time, an MM phono preamplifier. The 250i is an analogue design classic that delivers the renowned MOON audio performance and represents outstanding value.
The new MOON 250i v2 builds on the foundations of the previous award-winning models. The upgraded circuit design provides an improvement in sound quality and the addition of the MM phono preamplifier increase functionality—for the first time, turntables can now be connected to the 250i allowing the listener to enjoy natural and precise vinyl replay.
The upgrades are all housed in the classic MOON 250i chassis which has been built to MOON's meticulous audio engineering standards. It features simple-to-operate and satisfyingly tactile controls and is available in either a black or a two-tone black/ silver finish.
Power and Emotion
The MOON 250i v2 is a classic analog design that delivers renowned MOON audio performance at an outstanding value.
Versatile and Intuitive
As an added bonus, turntables now connect directly to the 250i v2 for natural and precise vinyl replay. The upgraded circuit design provides an improvement in sound quality and the addition of a MM phono preamplifier make it more complete than ever.
Back to Basics
The 250i v2 offers both smooth musical authority and a timeless design. It is a gateway to a journey through the entire range of MOON products.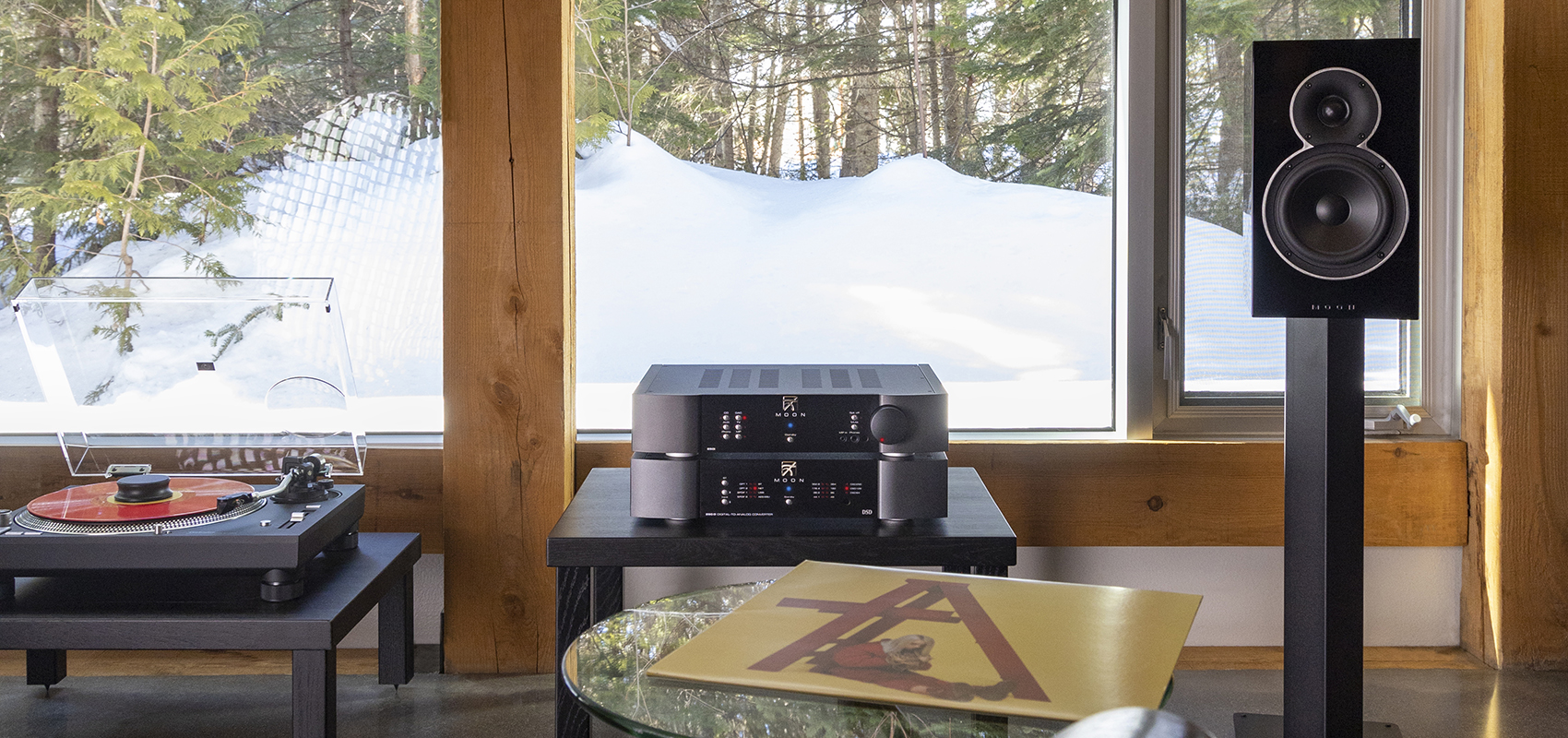 Features
6 line-level inputs including a front-mounted 1/8" mini-jack for personal media players.
MM (Moving Magnet) Phono Stage
Headphone output on 1/4" jack located on the front panel.
Precision matched proprietary MOON Bipolar output transistors for improved bass response and accurate sonic reproduction.
Low operating temperature for an ultra-long life expectancy.
Rigid chassis construction to minimize the effects of external vibrations.
The following accessories should be included inside the box with your integrated amplifier:
AC power cable 9 ''CRM-3' remote control with two 'CR-2032' batteries
SimLink cable with 1/8" mini plug terminations on each end
Owner's manual