Groundbreaking Approach to Noise Reduction
Designer Caelin Gabriel created the ALTAIRA to be the absolute state-of-the-art solution for controlling ground-plane noise in home entertainment and pro-audio systems. The ALTAIRA is a centralized grounding system that eliminates inter-component ground-loops while reducing ground-plane noise that is known to cause audible humming, buzzing and other undesirable distortions. Electrical grounds are often contaminated with various types of electromagnetic interference, including radio, television, microwave, wifi and cell tower frequencies. The ALTAIRA System uses patented technologies that significantly reduce these types of noise and distortion.
ALTAIRA is based on an expandable and scalable hub style architecture. ALTAIRA hubs combined with Shunyata Research's purpose-built CGC/SGC ground cables provide the means to create a high performance grounding system for professional or personal use. A single six-terminal ALTAIRA hub is all that is needed for small to medium sized home entertainment systems. For pro-audio systems or for very large home entertainment systems, a more complex ground system that consists of multiple interconnected ALTAIRA hubs may be installed.
The ALTAIRA hubs reduces chassis and signal ground related noise to a degree that will astonish even the most critical music enthusiast or recording engineer. It strips away multiple layers of noise, revealing previously hidden musical detail and micro-dynamics while improving dynamic scale, tonal accuracy and timbral definition with an expanded sense of spatial dimensionality. The bass foundation has added weight, grip, and articulation. Video content has improved image resolution, Dmax, and color saturation.
The sheer degree of improvement in resolution in both audio and video performance must be experienced first-hand to be fully appreciated.
Two Unique ALTAIRA Hubs
There are two ALTAIRA models available. Both have six terminals, each with their own dedicated zones of isolation. The ALTAIRA Chassis Hub is ideal for simple systems that have fewer than six components. The filters at each zone of isolation are tuned to the frequencies most commonly found riding the chassis-grounds of components.
For more complex systems, the ALTAIRA Signal Hub may be used to segregate and isolate certain types of components. For instance, separating the digital components from the analog components will provide a higher levels of performance. Filters are tuned to reduce frequencies that most commonly ride the signal ground of components.
Adding an ALTAIRA grounding hub to your system requires some process and deliberation. We have created a series of documents to support your considerations.
TECHNOLOGY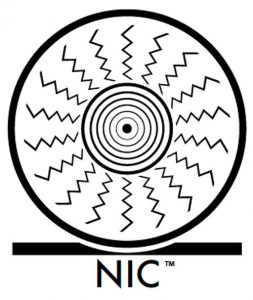 The ‌‌NIC™ (‌‌Noise Isolation Chamber) is a patented Shunyata Research device that reduces high frequency power line noise. It employs a ferroelectric substance that actually absorbs high frequency noise without any of the reactive negatives associated with transformers and large capacitors as used in conventional power conditioners.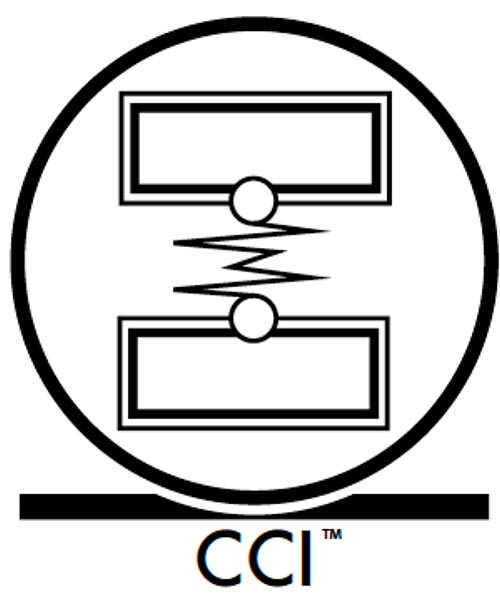 ‌‌CCI™ filters have the unique ability to reduce component-generated power line noise without inhibiting DTCD® (dynamic transient current delivery). This unique filter element prevents power line noise from one component contaminating the other adjacent electronic components. Shunyata Research's ‌‌CCI™ filter modules consist of proprietary multi-stage filters that reduce power supply-generated noise without the use of heavy transformers, coils or large capacitors
Six Isolation Zones
ALTAIRA has six terminals that are each individually isolated from one another. Each terminal is designed to connect to a single component for best performance. Each zone and each component is therefore isolated from one another and from earth-ground common-mode noise.
Dedicated Earth-Ground Terminal (7th Terminal)
ALTAIRA should be connected to a true earth-ground for best results. All Shunyata power distributors provide a chassis ground terminal which makes an excellent method to establish a safe earth-ground connection. The Everest and Denali power distributor's GP-NR system both provide an excellent earth-ground connection point. The 7th terminal may also be used to interconnect multiple ALTAIRA hubs. For instance, an ALTAIRA Signal Ground Hub can be connected to an ALTAIRA Chassis Ground Hub.
Completely Passive Design
The ALTAIRA does not require AC power or batteries. It operates without generating heat or noise of any kind.
No Hum – No Buzz – No Heat
Pure Copper Terminals
The ALTAIRA uses the finest pure OFHC copper terminals for best performance.
All Metal Construction
No cheap plastic cases here. The ALTAIRA is made from solid steel and aluminum, then powder-coated for a high quality finish that will withstand the test of time.
Limited Lifetime Warranty
It is all too common and easy for a company to make wild marketing claims. The true measure of a company's confidence in their product's performance and reliability is their commitment to stand behind the product. The ALTAIRA is built to deliver reliable performance for a lifetime. We put it in writing and guarantee it.